17 Best Couple Game Apps for Android & iOS in 2021
Understanding your partner is a very important thing you need to do in order to improve your relationship. Are you looking for a couple game apps to improve your day to day life? Or maybe you are looking for game apps for couples? This is the right page to know about them! Here in this article, we are going to list some of the best couple game apps for Android and iOS.
If you always worry about the partnership, or if you love to take care of your love and relationship to run a lifetime, or if you are a kind of a person who always loves to discover new things in your relationship or the one who prioritizes relationships more, then these couple game apps will surely help you.
17 Top Couple Game Apps for Android and iOS in 2021
Between – Private Couples App
Most popular and the first app in our list of best couple game apps is Between. As the tagline of the app suggests, it is a private couples app that helps you to engage more romantically to add some more awesome memories to your life with your loved one.
The app even has the messenger option where you can make use of touching emojis, and GIF to chat more like a naughty couple.
It helps you to save the pictures, videos, notes, etc that are shared by you guys on your chats. The schedule option in the app lets each other know more. Between couples app also has the PC version so that you can chat and engage more with your loved one in a more improved way. If you are in the search of a worthwhile app to remain connected for longer through game apps for couples, then Between is the worthy app to try now.
Sex Game for Couple 
Sex Game for Couple is a simple game for couples. If you know about spin or wheel games, then you can understand the concept of this game very easily. In order to play this game, you need two people of course couples are preferred. First of all, a player is selected then he will be challenged with a dare. 
Also, this game for couples allows you to customize the game according to your needs. If you want to add a new category with your own set of questions then you can do that quickly without any issues. So, this app can also be used as the love quiz app for couples. 
Not only couples, but you can also this game with many players. The developers of this app designed the app with various naughty dares that help you to enjoy your romantic evenings. It includes several hot sex games, adult sex games with naughty challenges.
If you purchase the premium version, there is also a countdown option on that version so that you can add a time limit and a sound or vibration that will signal the end of the challenge once the countdown reaches zero.
Most importantly, this couple game app can run even without the internet. Interesting right? You don't need data or a Wi-Fi connection to play this game actually. Just install and start playing!
Sex Dice – Sex Game for Couple
Are you looking for a couple game app for iOS? Then try Sex Dice now! It is one of the excellent apps to spice up the relationship in the bedroom by playing it with your partner. This easy to use a couple game app has customization options to modify the dice with specific actions and body parts. It allows you to add unlimited players to play. Every player of this game can select whether they agree to play with men, women, or both. It allows the players to take random turns or go round the group in order. 
If you are not interested to play the same old styled games like spin the bottle and truth or dare then Sex Dice is the perfect couple game app for iPhone devices.
Truth or Dare – Spin the Bottle
Are you a fan of games like Truth or Dare or Spin the Bottle? Well. As the name suggests this is the game app that you are looking for. Truth or Dare – Spin the Bottle top couple game apps lets you play anywhere without any need for the base or the bottle in real life.
All you need is an Android device and this app! This game has three modes. Truth and dare app for kids, teens, and adults. It has tons of Truth and Dares questions so you will never get bored. You can enjoy this game every time you open this app. No naughty content or questions as well. So, you can play it as a party game, family game, or even as any other casual game.
Happy Couple – relationship quiz
Happy Couple is another app for couples to enjoy. It is nothing but a quiz app for couples that helps you to know how much your partner knows about you, what your partner thinks about you or what he/she feels about you.
This is an excellent couple game apps to build strong relationships with simple games inside. The app asks you only five questions which you need to answer. With the correct or wrong answers, you can understand how much your partner knows about you and your life.
The app has more than six topics that include five questions. Couples need to answer all of them asked questions about each other and then discuss each other's responses.
It won't end here. You both gain points for every correct answer so that you can continue playing to unlock more challenges and levels in the game.
No matter whether you have a long-distance relationship, married or married, and have kids, the app will surely help you understand each other by simple and fun questions.
Desire – Couples Game
Desire is one of the top app games for couples that has several features that can make your day more exciting and date night a sexy adventure. The games on the Desire app challenges you and your partner to show creativity and even helps you to push both of you to another world. It is one of the top-rated android adult couples games and they even have the iOS version of the app for iPhone and iPad users. 
Whether you are in long-term relationships or a new couple, it doesn't matter. Desire is the best app to know more about your partner by playing easy games! Once you open the app, you find dozens of different dares to select. The app even gets updated with new dares every week so you will never get bored of the same dares. If your partner challenges you with a dare, you need to accept and complete that dare on time to earn the points.
There is also a private chat section on the app to chat with your loved once privately. It even allows you to send pictures through chat and you even get the option to pixelate parts of your photo before sending it to your partner.
iPassion: Hot Games for Couples & Relationships
If you are very interested to know about the hot facts of your partner, then you must try the iPassion app that contains hundreds of hot quizzes to let you find more. The app claims to make better relationships and communication with your husband, wife, boyfriend, or girlfriend. iPassion is a popular one that's really simple to use game apps for couples.
All you need to do is, install the app, and start playing the simple quizzes provided in the app.
These quizzes are especially for adults and they will surely let you find interesting facts and help you know your partner much better.
Bliss – The Game for Lovers
Yet another free game apps for couples is Bliss. It is a romantic app for couples that helps to play in the bedroom. This app makes use of advanced computer technology to know about your personal romantic preferences by keeping track of your favorite background music, romantic preferences, and even what you are wearing! 
Playing on this app is simple! You need to roll the dice and you should move around the board. When you reach space on the board, the app will display an action that you need to do. The app automatically displays the action based on the algorithm and on the space you arrived, what you are wearing, how long you have been playing the game, and other several factors. 
Sex Roulette – Sex games for couples
One more adult sex couple game app you can find on the Android Play Store and iOS app store is Sex Roulette. This free adult app includes four couple games such as Truth or Dare, Kamasutra sex.
This game contains 3 modes just like other games. "Get me going", "Unleash", "Fantasy to reality". Whenever you complete levels one by one the hardness will rise too. That means you will find more competition whenever you go to the next levels. For those that have trouble playing this game apps for couples contact them through the section. They have a very good support team.
Dirty Sex Game for Couple
Are you in the mood to play dirty sex games, then install fun app games for couples. It is an ultimate app to play with your partner, from foreplays to naughty pleasures. The app has over 1000 dirty sex dares that you couples need to play one by one. The game has four difficulty levels: soft, hot, hard, and extreme. It has a collection of truth or dare games that let both enjoy the sexy night.
Using dozens of dares and challenges this game apps for couples are able to provide you with really good things you are expecting from your partner.
Romantic Couple Dress Up Game
As the name suggests this is the game on which you need to dress up the couples who are going to date. You need to choose the beard and hairstyle, t-shirt or suit, scarf, and pair of pants, nice shoes, and accessories such as chains, bracelets for the men and short dress/top/skirt or pants, accessories, matching shoes, jewelry to girl.
Feeld: Dating & Chat For Couples & Singles
Feeld is a dating platform for Android and iOS device users. It is an app for both couples and singles. Anyone can download and create an account on Feeld. The app has 20+ sexual identities to select such as Heterosexual. Bisexual. Heteroflexible. Homosexual. Pansexual. Queer. Also, 20+ gender identities to choose like Agender. Cisgender. Gender Queer. Non-Binary. Transgender.
Couple Game: Relationship Quiz App for Couples
Couple Game is one of the coolest couple game apps you can find for Android and iOS. The app has a collection of questions for couples and the developers claim that this is one of the biggest smartphone games for couples. The questions asked on this app are from various categories that will surely take your relationship or your love to another level.
One of the interesting features of this game is you can play and pause the game at any time. That means you can easily continue the game from where you stopped anytime anywhere. This free couple game apps gives you free relationship quizzes for couples and lovers.
Wefeel – Sexy Love Challenges for Couples in Love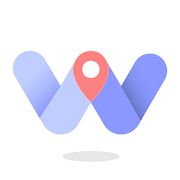 Do you want to achieve a better relationship or love? Well. WeFeel app is here to help you to manage this. The app emphasizes the relationship or love from the various naughty and fun games listed inside. By completing simple dares and challenges provided on the app, you can find out everything you want to know about your partner. 
Can'u – Sex Game challenges for couple
If you are in the search of best phone games for couples, try Can'u. The app has loads of sex challenge games for couples. All you need to do after installing the app is, you have to challenge your partner to a sexy dare. The app notifies you when your partner completes the dare or a challenge that is sent by you. The app has more than 1000 original sexy dares that match various tastes and needs.
WithU – Private Couples Romance App
WithU is an app to chat privately with your partner. This private couples romance app allows you to share videos and images with your partner anytime. The app has an impressive user interface, and a lot of customization options like features to change cover photos, profile pictures, home screen wallpaper, and chat screen wallpaper. You can also lock the chats with your fingerprint to hide your conversation from others.
Relationship Questions for couples
Relationship Questions for couples is the best couple game app that has hundreds of questions to make stronger relationships or love. You need to ask the questions that are displayed on the app to your partner. This gives the ability to know how much your partner knows about you and understand you.  Unfortunately, this app is available only for Android phones.
Which is the best couple game app?
If you're in a serious relationship and need the best quizzes, challenges, or dares to know about your partner then these are the best couple game apps for Android and iOS you have been looking for. These are the best apps for married couples as well as lovers who are in a relationship.
I hope you find this top list of couple game apps for Android and iOS users. I hope one of these app games for long-distance couples will help you find something you are trying to understand. Are you looking for more apps? Check out our picks for the best apps for Android and the best apps for iOS.