19 Best Chatroulette Apps for Android and iOS in 2023
Chatroulette app is an excellent platform to chat with random guys, girls, celebrities, musicians, comics, and all sorts of fascinating people. The great thing about Chatroulette is you don't need to log in or signup!
Yes. You can video chat with random people from any part of the world within a second without any need for login. The website is strictly for people who are aged above 18. The platform has millions of users across the globe, and it is very popular since 2010.  
Are you looking for the Chatroulette alternatives? Best Chatroulette apps are exactly what the title implies. There are a bunch of Chatroulette alternative apps, but we think we can do a little better. Here are the best video chat roulette apps for Android and iOS! In this list, we'll explore the best apps to make video chat with different people.      
19 Best Chatroulette apps for Android & iOS 2023
Hola
Hola is our first app on the list with some exciting features onboard. Hola is the best app to meet new people with random video chat. You can start the experience on Hola with an anonymous audio call and after a half minute, your call will be converted to a video call. 
With the growing million member community, you can easily make new friends from any part of the world through live video calls. You can begin the conversation by picking the gender of your choice.
Even your chats are translated into your native language in real-time so you don't need to worry about the video calls from people from other countries who speak different languages. 
Live Video Chat
Live Video Chat is a great random video chat app with strangers. It has all the quality features that Chatroulette offers. This app allows you to connect with any random person from anywhere around the globe through a video call. With the help of this app, you can make several new friends from any part of the world. 
If you are searching for an online dating app to chat and video call to meet other people later, then Live Video Chat is an excellent app for you. Whenever you are bored and want to talk through a video call with someone else, just open this app and find the new people and you are good to go. Just hit the Live Video Chat option and make high-quality video calls with them.
Connecting random people from any part of the world helps you solve your boredom and start your mind fresh. You can have a live video chat with talented or humorous people at any time. Of course, with the chats, you can meet them later with your talks. Impress another person and have fun. The app is totally free to use.
Electric
Electric is yet another best random video chat app to start video chats with exciting persons from all over the world. Within a matter of seconds, you can connect with random fun, fascinating users of Electric. 
Once you download and install the Electric app on your iPhone or iPad, you need to give all the necessary permissions to get started. Now, begin with swiping through random strangers and pick/play the fun games.
You can have amazing fun from random people chats. Electric is a very good alternative to Chatroulette. While this app is available as free only for iOS devices, it is limited to some features. To use a few more exciting features like filter by gender or send friend requests in history you need to use some coins.
Omega
Omega is a great alternative Chatroulette app to talk to random strangers and anonymous people. The app has more than millions of users across the world who have the same interest. You can have instant matches that too live. Also, you can text with random new people from any part of the world by finding them on Omega. 
If you care more about the region and gender of the person you are going to talk to, then you even have the option to filter them. The reaction feature is also present inside the app to make your video call more animated. You can also gift something for your true friendship with a random person. 
Azar
Azar is another best live video chat to have romantic conversations with new people instantly around the world. With many unique and talented people across the world, you can understand and interact with each other with their personal exciting stories and experiences to share. 
You can stay in touch with strangers through personal messages, video chats. Just find any Azar users randomly and learn about various cultures. Also, the app translates the different languages instantly. So, you can easily understand what they are saying even if they are from different countries.
Pally Live Video Chat
Pally Live is another masterpiece Chatroulette app for Live video chat with random people using video call. With this app, you can connect with any stranger with a swipe.
Also, the app has various built-in functions that allow you to send gifts and use face filters like Snapchat while you are on video chat with someone. The app has a fan base in more than 190 countries and it lets you connect instantly with boys and girls from any other countries.
MeetMe
MeetMe is a great app that worked well in our testing and it's free to use. The app has a community of 100 million users. This feature-packed Chatroulette app includes several value-adding functions. MeetMe is straightforwardly among the best Chatroulette alternatives for iPhone. It has iOS and Android support. 
So, it won't be a matter for me even if you own an iPhone or Android phone. The app also features video chat, Livestream, chat with strangers, find near people, and more. People on the MeetMe app can find the people near them and chat with others as they need. It's mostly for meeting new people. However, some people use it just for its ability to video chat with local people.
Anonymous Chat Rooms
Another outstanding useful and fun Chatroulette app for Android and iOS is the Anonymous Chat Rooms app. What makes this app different from others is that you can ask questions online anonymously on any topic by hiding your identity. Other great chat features on this app are the color bubble, unlimited custom adorable avatars. 
Option to hide online status. It has a very clean look and feels. Users can also use chat rooms, make new friends. The app also has built-in auto filters that help you to predict, block bullying, trolling, and annoying behavior from others while you are on the chat with others.
Live Talk
Another top stranger video chat app in this genre is Live Talk. The app includes many of the same features and caters to the same type of people. It supports quite a few things, meet someone with one-tap, option to pick a gender to start chat, facial recognition for an amazing chat experience. 
Over 30 million users around the world are enjoying the Live talk app and most of them love this app because of its clean and simple user interface with easy navigation.
Yepop
Yepop is a different Chatroulette app with various useful features. Just create an account on Yepop and you are good to go. The app has inbuilt emojis that are different from the stock emojis available on other sites like Chatroulette. Your video chats on Yepop will be added with special effects and filters that make better communication which is enjoyable.
Moreover, you can chat with up to 12 Yepop users at a time on the app. So, in a single video call, you can have more people which makes your chat memorable forever. Just like the new Instagram update, you will be able to change the chat theme in the app.
HOLLA
HOLLA is another excellent app as a Chatroulette alternative. The app has users in more than 190 countries. The app was awarded as the best video chat social app. It lets you communicate with random people and you can video chat.
The app also has stickers and inbuilt filters that are available throughout your video chats and simple chats. Other premium features of the app include customized matching, video streaming. You don't have to pay for audio or video calls on HOLLA. Some additional features are available on the premium version.
Mecoo
Mecoo has dozens of features, gets frequent updates, and competes with other Chatroulette apps for Android. It includes sharing gifs, text chat, high-quality video calls. Just download the app and after installation signup using Facebook or Google.
The app is completely free for every user worldwide and has fewer ads which is a plus point. There is also a premium option that unlocks when you pay for it. It offers some extra features that are worthy but not necessary for everyone.
Camfrog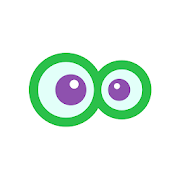 Camfrog is another obvious pick, but it's one that millions of people use to chat and flirt with strangers and friends. You can search for millions of users across all the countries in the world. You can also make a free group video chat with several users.
It's easy to use and you know how all this works already. You can have chats of three types: text, voice, and video. It is the only app in the list of top Chatroulette apps that pays you rewards for using the app. Yes, you read it right. You can earn unlimited free Virtual Gifts for completing daily streaks like going on cam in a group chat or sending gifts every day.
Chat Alternative
ChatAlternative is one of the better video chat roulette apps for users. It's also one of the most unique websites like Chatroulette. You can search the app for members from different parts of the world. The app also lets you meet new people and talk about the topic that you like.
Simply install the app and register. Start making video calls and continue them without any restriction of time. There is no limit for friends, chats. You can also add your own pictures to impress other beautiful people.
You can use this app like anything it can be for making new friends like Facebook, sharing images, but for this list, we recommend it as a Chatroulette alternative for iPhone and Android. The app has very active users and community who are eagerly waiting to video call or chat with people who have the same intention. You don't have to pay a single penny to chat or talk with strangers or random people. 
Cameet
Ever wanted to have a video chat with a stranger? Do you want to meet new people every day? Cameet is an excellent solution for you if you like to do so. Cameet allows you to connect with random people based on the gender you've selected.
Alongside it, you can make free calls, video calls, and text messages with people who are on board. You even have the option to block and report users who are not friendly or sending you unwanted messages.
The app also has an inbuilt working translator that makes your job easy by translating the text message sent by another person you are chatting with if they are speaking in their native language that you don't know.
VICQ
VICQ is another great Android application for random video chat with verified profiles. The app has millions of users. But we're not sure if they're all active, but it adds a lot of value to your overall experience on the app.
VICQ makes use of their own algorithm to know the real profile or fake profile so that you can chat with a real person. Other features of the app are live video chat, random match, voice chat, timeline, gifting, and more.
Hooya
Hooya is one of the top face-to-face in a live stranger video call app with value-added features. It is one of the many generic Chatroulette alternative apps on the Play Store. However, this one seems to be manageable considering the features it has.
You can find a lot of basic features here. The app is made to find reliable and authentic people to have fun on the go. The app claims to have the most genuine users.
ZAKU live 
Zaku Live is another fully feature-packed app to make video calls with people who are not even near you. You can impress, attract, and solve your boredom by finding a partner to chat with you daily.
The real-time translator on the app also translates the text you receive. The app also preloaded with hundreds of stickers that represent your feelings in a different way.
Chatparty
Chatparty app comes with quite a few features, including swipe to meet new people, video chat with random strangers and other useful socialize tools. You can also make a live video stream if you need to.
Another interesting feature of this app is it allows you to play a game even when you are on chat or video call with your friends. Even though the app isn't having a great number of downloads, you can find a bunch of excellent tools on this new free Chatroulette app.